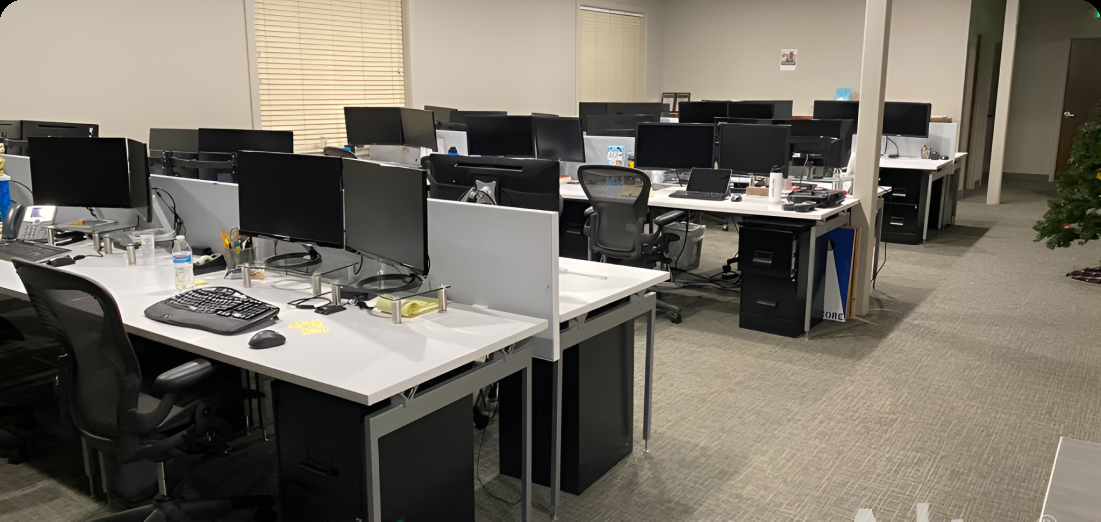 In the corporate world, a clean and organized office environment is essential for productivity and professionalism. Our office cleaning services prioritize quality, backed by experienced professionals who understand the nuances of maintaining a pristine workspace.

Our team consists of seasoned experts dedicated to surpassing industry standards. From sanitizing high-touch surfaces to meticulous waste disposal, no detail is overlooked. We recognize that a clean office directly impacts employee morale and productivity, and we are committed to exceeding your cleanliness expectations.

What sets us apart is our unwavering attention to detail. We believe it's the small things that make a big difference. To experience the difference for yourself, contact us today for a free, no-obligation quote. Simply fill out our form, and our team will provide you with a customized quote tailored to your office's specific needs. Choose us as your partner in maintaining a clean and professional workspace, and let's elevate your office environment to new levels of cleanliness and efficiency.
COMMERCIAL JANITORIAL SERVICES